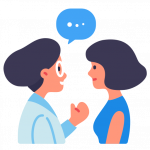 Advice
We advise you to integrate the video into your communication strategy. Our team, resulting from communication, audio-visual, journalism and new technologies helps you define your needs, develops a content strategy and participates in its deployment.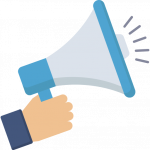 Diffusion
We guide you in the valuation of your content. Our professionals adapt your content to different social networks. This approach is also part of an adaptation to the "multiple motto" (Televisions, smartphones, tablets).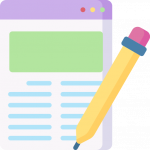 Contents
We support you in the production of content. Sidewalks, interviews, reports, tutorials and direct recordings. From the interview to the WebTV, in the studio or at the place of your choice, we put at your disposal a complete device of production, post-production and diffusion.
We provide and nurture your communication and marketing strategies with rich contents tailored to the multichannel ambitions and expectations of your customers.

Tv Production
We are a television production company with a wide range of talented domestic and international directors. All types of TV content are meticulously produced by us using only the best tools for the job.

Reportage & Video Editing
We are a team of expert filmmakers who have perfected the art of visual storytelling and production.

Photography
We provide a wide variety of corporate photography services. Whether you need an advertising photographer or pictures for brochures and web sites, we ensure that you get what you really want.

Infographics
Afrika Multimedia is an infographic design agency, specializing in visual marketing & interactive infographics that help your customers understand your data.